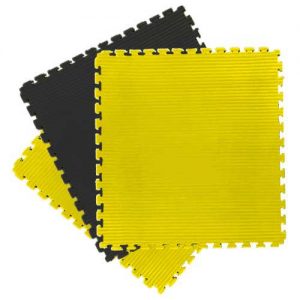 We are happy to announce a new shipment of puzzle mats and jigsaw mats to our brand new Melbourne warehouse. For those of you that haven't yet heard Direct Mats recently move to a new warehouse in Braeside which is bigger and better than anything we have had to date. With our shinny new warehouse we will be able to stock a larger range of jigsaw mats and puzzle mats. Although we were already the largest stockist of training mats in Australia, we will now be even bigger.
Having a larger range and move stock of training mats will mean lower waiting times for our customers. A lot of our customers are professional organisations that are setting up training areas. It is not great when they have to wait for their puzzle mats or jigsaw mats. Setting up a business can be stressful so finding out at the last moment that there are no mats available in the market can come to s surprise. To lessen the stress involved we hope that having more mats available will mitigate this problem.
What's Coming with the shipment?
Our new shipment of mats will consist mainly of jigsaw mats and puzzles mats. With follow up shipments we will also be bringing in more tatami mats and yoga mats. We even have some professional MMA mats coming from Germany. Whilst jigsaw mats and puzzle mats are our most popular items we like to have a broad range of products to satisfy our customers. As the say "the more the better".
Our aim is to make Direct Mats the go to place for mats in the Australian market. Training mats are an important component to any training regime so we want to improve access to training mat for all Australian. Especially during this virus crisis when people are training more at home.