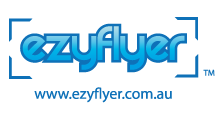 Increase traffic to your website with the unique marketing and promotional opportunities offered by the EzyFlyer.
The Web Key plugs into any USB port and automatically directs users to the pre-programmed URL. Take customers directly to your website, online catalogue or personalised landing page.
The Web Key assists you in creating a personalised online experience for your customers and allows you to track usage using any analytics programs enabling you to further tailor your marketing.
Economical and flexible, the EzyFlyer perfect for your next marketing campaign. Brochures, direct mail, conference handouts, leave behind.
Direct Marketing arm of Yatama Technology. Trade only supplier committed to the supplier / distributor model.
Please contact your promotional products or direct marketing supplier if you have any questions about our products.
Unlock the possibilities.