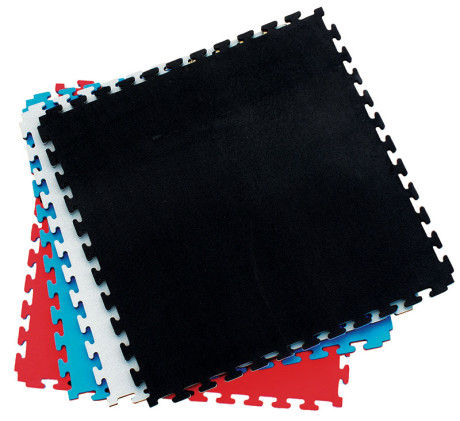 Today, jigsaw mats are being widely used in both commercial and home gyms. These mats are available in a range of sizes and colours and provide the floor the right amount of firmness and resilience. We at Direct Mats have put together this facts list to provide you some basic information about jigsaw mats and their benefits. The facts about jigsaw mats are quite simple:
These mats are very versatile and can be used in home gyms, martial arts centres, yoga studios, commercial gyms as well as children's playrooms and more.
They are very affordable and easy to install.
Jigsaw mats are easy to maintain and only need to be vacuumed and mopped at regular intervals.
The mats don't need any glue to hold them in place. They are like individual units of a jigsaw puzzle and need to be snapped into place. This makes for very quick installation and an average size room can be easily covered within a couple of hours.
These mats provide sufficient cushioning to the feet even as they provide the firmness required to perform floor exercises.
Once the mats have been installed expertly, they won't move from their position unless you make an attempt to move them.
What are the mats made from?
Our jigsaw mats are made from very resilient and durable material and the cost of ownership is very low, which make them an economical option.
The mats are easily removable. So if you find that you no longer need them in a particular place, you can easily remove them without damaging the floor underneath.
Jigsaw mats are reusable; which means you can easily install them in another location once you remove them from one space; this means they also provide long-term value.
We at Direct Mats are a premier supplier of all types of jigsaw mats. For any more information, feel free to call us at this number-1300 168 829. Alternatively, you can send us queries via this Online Form as well.