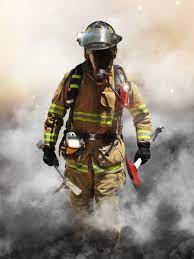 The question on every UFC fans lips is "What next for Stipe Miocic – will he fight in the UFC again? It is a hard question to answer after his weekend loss to Francis Ngannou. Whilst I didn't think it was to most convincing wins he did knock him out so it was pretty much a done deal.
After such a defeat it can be difficult to keep going on. Miocic has said previously that after every other fight he has thought about leaving. Will he go back to the puzzle mats and train or will he call in a day. When you have spent your life on puzzle mats it is not an easy thing. Also he is nearly 39 years old and has a second child on the way.
It would be a pity if he didn't at least have another fight with Ngannou. He lost he second fight against Cornier but then won the third. Maybe he can do the same here. Learn from his loss and come back victorious.
What ever Miocic decides, where to get back on the puzzle mats or call it a day he will still be considered the GOAT heavy weight in the UFC. Sticking with ordinary training mats is not bad either. Everyone knows he is the champ and he will stay that way no matter what.