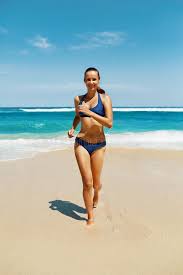 The Best Fitness Mats For 2021
In the last decade, fitness mats have become an essential part of fitness practice. A lot of people prefer to use workout mats because they are really useful. They are important for any floor workout such as yoga, abdominal work, crunches, stretching or any other general exercises. Moreover, they provide comfort and safety to a user. The best fitness mats will really help.
There are different types of fitness mats for different types of exercise. But which one should you choose? Depending on what exercises you want to do, here are the best fitness mats we can recommend for you this 2021;
Pilates is a low impact exercise that improves flexibility and postural alignment. In this workout, there is larger volume of exercises needed. Additionally, you have to perform a significant amount of spinal rolling that puts pressure on your back. This is why using pilates mats is crucial in order to give you proper support.
Generally, the first thing you want to consider when buying a pilates mat is the thickness. The thicker the mat, the better. This will protect your spine, knees and wrists from the hard ground.
The other points to consider are the material, weight, size and texture. Stretchy material is a good choice to ensure good alignment. For weight, you always want to choose the lightweight one if you need to carry your mat with you. For the size, avoid mats that are too short for you. And last but not the least, choose texture you like the feel of.
Yoga Mats
Yoga mats seem to be a staple of yoga. They're pretty important in the scheme of safety, comfort and support.
Yoga isn't an easy exercise. It requires a great amount of strength and balance. If you're practicing on a hard floor, it could be difficult to concentrate. Just one wrong move, you could have an accident. Fortunately, yoga mats offer a safe and comfortable surface so you can correctly perform what you're doing.
There are a few important things you need to look out before buying a yoga mat. Thickness is definitely one of the most important factors as it makes the difference to your performance.
Another one is material. PVC/Vinyl is mostly preferred by many practitioners as it's durable and supportive. The last factor is the size, there is a one size fits all that most people use. On the other hand, you can choose wider or longer mats too. It's all down to you.
Gymnastics Mats
Gymnastics is a physical activity that consists of complex acrobatic movements. During practice, gymnasts will have to jump, swing, roll and turn upside down and often make mistakes whilst trying to improve their skills. That is why gymnastics mats are very important for this physical activity.
Gymnastics mats contain pieces of foam that is relatively firm and soft to ensure safety during training. To buy the right gym mats for you, consider the thickness, dimensions and durability.
In general, thicker mats offer higher shock-absorption. When you think about mat dimensions, consider how much ground you cover. Gymnastics mats can be a bit pricey. Thus, choose a mat that is durable and built to last a long time.
Choose the right fitness mats for your needs. But before beginning any exercise or using fitness mats, be sure to consult your doctor or a fitness specialist. When in doubt though you can always use jigsaw mats!
Best Fitness Mats