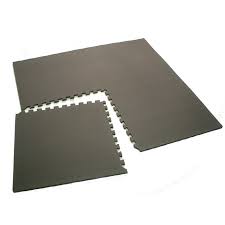 Anti-fatigue Mats Help Prevent Injury
Anti-fatigue mats are designed to help a person who is working in a standing position for prolonged periods of time. Most anti-fatigue mats are a combination of an ergonomic pattern and a cushioning underlay. The cushioning causes constant balance checks by the person standing on the mats and small movements that stimulate blood flow through the legs.
The use of Anti-fatigue mats is meant to encourage better circulation and lower fatigue. These are one of many methods to try to prevent injuries caused by working in a standing position. These kind of mats are recommended by Occupational Health and Safety laws and regulations. There are a range of materials as anti-fatigue mats includes EVA, compressed foam and rubber.
Anti Fatigue Mats like supplied by Direct Mats are designed for environments where prolonged standing is required. Our mats are also used by sporting organisation to help prevent injury during vigorous training regimes.
Our mats range includes.
EVA Mats
Foam Mats
Martial Arts Mats
Tatami Mats
MMA Mats
Yoga Mats
Jigsaw Mats
Rubber Mats
As well as our extensive range of mats we can also source a large range of mats for our customers. Special order mats usually have a minimum order requirement which is necessary to abide my manufacturing limits and shipping costs.
Direct Mats is a premium supplier of gym mats. We stock everything from floor mats to wall mats and beyond. Our warehouses are conveniently located in Melbourne and Sydney. We offer Australia Wide delivery.