Traditional Tatami Versus Modern Tatami Mats
Imagine mats being so comfortable that a whole nation uses them as flooring material in their rooms. Of course, I'm talking about the Japanese and their tatami mats.
What are Tatami mats and What Makes Them so Special?
Tatami is a special type of mats which is a traditional flooring material in Japanese rooms. The core is traditionally made by using rice straw. However, the modern versions of tatami contain compressed woodchip boards or polystyrene foam. The Japanese use it as flooring material but they are also used for training traditional Japanese martial arts. Here are some of the advantages of tatami exercise mats.
Advantages of Traditional Tatami mats
Eco-friendly
Traditional Japanese tatami mats are great for the environment because they contain a large portion of rush straw. It is proven that these mats are air purifiers since they absorb nitrogen dioxide. You wouldn't believe the influence these mats have on your surroundings. Also, these exercise mats are considered to be great insulators. As strange as it may seem, these mats are designed to keep your room cool during summer months retain warmth when it's cold.
Suitable for Both Training and Competitions
Modern tatami exercise mats are designed to be fitting in all surroundings and purposes. They have the quality needed for being used in competitions and the durability needed for commercial or domestic use. Whether in you gym or your home you will love them. The modern version is different to the tradition one as they are made from different material. To the untrained eye they look very similar and serve the same purpose.
Comfort
Tatami exercise mats are as comfortable as mats get. They are supportive to the body and absorb pressure wonderfully. Natural, traditional tatami finish on our mats reduces the impact on your knees, back and joints while exercising.
Designed for All Martial Arts
The modern version of these mats is often used in MMA organisations and for personal martial arts training. These mats are perfect for all martial arts, from Judo and Jiu-jitsu to Aikido, Kung-fu, and Karate. Anyone who has ever practiced martial arts will recommend our tatami mats. Our mats are also designed for high-impact sports and fitness training.
Our martial arts mats are made out of heavy-duty vinyl and a compressed sponge on the inside. The bottom is made out of rubber and has an anti-skid bottom so your mat wouldn't go all over the place while you're exercising. They have a slick tatami finish, are 40 mm thick and have a density of 230kg/cbm.
Light, easy to install and clean
Tatami gym mats are light-weighted and easy to carry. It is as simple as beans to install the mat anywhere in the room or in the gym.
Tatami mats are the perfect choice for your exercise, whether you're working out in a gym or in the comfort of your home. You won't make a mistake buying one of these. After all, the Japanese industry never fails.
Photo of modern tatami below.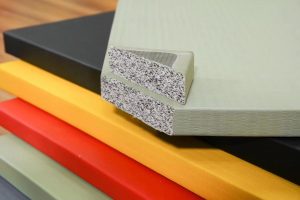 Direct Mats are a premium supplier of gym mats in the Australian market. We stock quality mats ranging from wall mats to floor mats. If you are looking at setting up a new gym or are simply replacing existing mats then give us a call. Our friendly customer service staff are knowledgable and always happy to help.