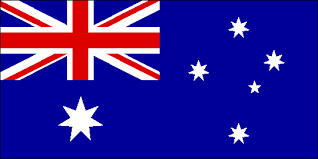 Israel Adesanya Knocks Out Robert Whittaker in UFC 243
Israel Adesanya made headlines by knocking out Robert Whittaker with a right hook-left hook combination at 3 minutes, 33 seconds of the second round in the main event of UFC 243 in Melbourne, Australia. The fight took place on Saturday before a huge crowd of 57,127 spectators.
Adesanya Rising Up
Adesanya has now unified the middleweight title with the stoppage victory against Whittaker. Although Adesanya was a favourite to win he was not a heavy favourite considering Whittakers reputation. Israel came in as the interim champion, and Whittaker was the lineal champion (I would explain the different but not now. Maybe next time).
Although the left hand that connected sent Whittaker flying across the mats, you can expect him to be back on his on his
EVA jigsaw mats
in no time training for his next fight. he might even fight Israel again at some point in a rematch.
The Role of EVA Jigsaw Mats
One would certainly hope that Whittaker will be given another chase at the title. He spent hours in the gym on
eva jigsaw mats
training for this fight. He will surely spend many more on
jigsaw mats
training for any future battles he may have in the UFC or any other MMA competition.
Indeed eva jigsaw mats and jigsaw mats in generally are the favoured mats of champions. You will practically find EVA jigsaw mats in almost ever MMA and martial arts gym out there. Whilst they may also use other kinds of gym mats EVA mats are popular because they are easily replaced and inexpensive.
As you can imagine most MMA gyms would have heaps of people coming in and out and high volume of practitioners. For that reason it makes sense to have mats which can withstand the test of time.
Israel Adesanya Knocks Out Robert Whittaker