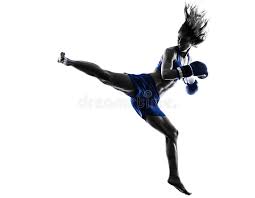 If you have found yourself sitting at home trying to wait out these incessant lock downs there is no need to. All you need to do it to kickstart your training with jigsaw mats. If you have some space at home then you can create your own gym. There is nothing better to do it with than jigsaw mats.
Variety of Jigsaw Mats
The best thing about our jigsaw mats is that you have such a huge variety to chose from. Nobody has such a large range of jigsaw mats as Direct Mats. We have a variety of thicknesses and colour options to suit your tastes. The only thing left to do is to measure up your training area and decide how many you need. One thing that is for certain is that you will be happy with the results.
Foldable Mats For Convenience
The great thing is that you have many options when it comes to buying workout mats. If you find yourself with a small area of want to have flexibility then try out our foldable gymnastics mats. Our gymnastics mats are great for all sort of training. Best of all they are easy to clean and carry with you where ever you go.
So if you are looking at kickstarting your training look no further. There really is no excuse no to get off the couch and get yourself some exercise. Your gut will love it and so will you.
Talk to Direct Mats today about the best mats for you. Our friendly staff are always happy to help.