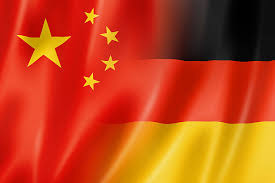 Not long ago I created a page stating that our mats are not Zebra Mats. The reason I did that was because Zebra Mats have almost become a generic term due to their popularity. They have been around for a long time. These day people are just as likely to say they need to get some Zebra Mats or German MMA Mats for their gym and they would just use the generic term of MMA Mats.
So it is understandable that a person could confuse the two. It is much the same as people used to refer to vacuuming as hoovering in the past, or gyprocking instead of dry-walling. So in that context would could understand where I am coming from on the issue.
German MMA Mats
Whilst MMA mats can be said to be all the same the reality is not quite that simple. Yes it is true that a MMA mat is an MMA mats but there might be some differences. Like our National Sales Manager say, "They are like a Mercedes and a Holden. They will both get you there". That is a very true statement. They are both great for training MMA. The specs are the same. The material is very similar. The main difference is that Zebra Mats, as far as I know, are made in Germany. Our MMA mats on the other hand are made in China just like all our mats.
Chinese MMA Mats
There was a time in the past when things made in China were considered inferior. That is quickly changing. These days even Mercedes cars are made in China to the same specs as they are in Germany. The level and quality of equipment available to factories in China now is almost on par with factories in the West. All of this means that the products themselves are catching up.
On the flip side you have wage differences. It used to be that wages in China were much lower than other countries which made their manufactured goods also much lower. This too is changing. A wages in China increase so too has the price of manufactured goods.
So as the above shows it is that there has been a convergence between what is made in places like Germany and China. With martial arts mats there is no exception. They are catching up in quality, if that haven't caught up already. You still have a chance to benefit from the lower prices that are still available. Booyah!
German MMA Mats