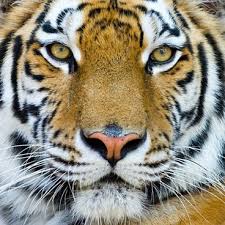 Tiger Woods Wins First Title in Five Years
I must admit that I am the a greatest fan of professional golf. It looks like a fun game and I would like to place it some day but most professional golfers look like escaped cast members of "The Hobbit". It was with that in mind that I found myself fascinated in my sudden interest in golf the last few months. You see after many years in the wilderness all the sudden Tiger Woods was making waves again.
Tiger and the US PGA
Whilst not a fan of Tiger per se I was interested in the tale of the come back kid making his way to the top. Judging by the crowds at the US PGA tour on the weekend I was not the only person. Indeed it seemed that everybody was mesmerised by the return of Tiger Woods to top form.
After teasing us over the last few weeks with near misses at other events Tiger Woods has finally won his first title in five years. What will go down as the biggest comeback in sporting history Tiger lifted a remarkable victory with a two-shot win in the Tour Championship in Atlanta, Georgia. Tiger was able to fend off a spirited challenge from the likes of Justin Rose and fellow American Billy Herschel to win his 60th title an pocket $US1.62 million in the process.
"All of a sudden it started hitting me that I was going to win the tournament," Woods said. "It's been a tough few years."
This outstanding victory is sure to elevate Woods' profile and standing in the sporting community. He will surely receive some huge offers from sponsors following this remarkable outcome.
Indeed Direct Mats CEO has stated that he would love to come on board as a Tiger Woods sponsor in the near future. "Tiger would be a great advocate for our jigsaw mats and foam mats." said Direct Mats CEO. "You know it what our mats are about. Sometimes you get hit. Sometimes you hit the floor. But with the right support you can always get back up," he said.