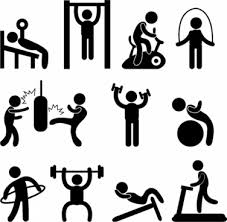 The Aussie Dollar declined for the 3rd week in a row, although the range was limited to 57 points.. The RBA meeting revealed in their minutes that they had considered a rate cut on Melbourne Cup day, but then decided against it. That why we are having a market watch training mats.
This in turn increases the chance that they will cut rates next week, although it is not yet know. Hopefully they won't cut rates as it will have a negative impact on the Australian dollar and therefor the price of training mats such as EVA jigsaw mats and gym mats. Every time the dollar falls it again puts pressure on training mats pricing.
The problem is that it is not only the Australian economy that is having trouble. The OECD predicted that the world economy would grow at just 2.9% this year, which is its weakest growth rate for over a decade. The richest countries also forecast little improvement in growth over the next two years. It blamed, among other things, political uncertainty and the Sino-American trade war, and called for clearer climate-change policies.
What they should really be blaming is their own structural problems which they have failed to address due to political gridlock. In this environment the price of training mats will surely continue to suffer. Luckily people have a high tolerance too pricing as they just like to train.
The kind of training mats that will be effected if the Australian dollar were to fall would be:
EVA Mats
Gym Mats
Jigsaw Mats
Yoga Mats
Tatami Mats
Wall Mats
So pretty much all kinds of mats. The best way to mitigate this would be to buy your mats now. Otherwise you can buy them as you need them with the knowledge that you have some pretty good suppliers in this country like:
Ezy Mats
Southern Cross Mats
Direct Mats
With suppliers like the above servicing the national market you can't go wrong.
Market Watch Training Mats