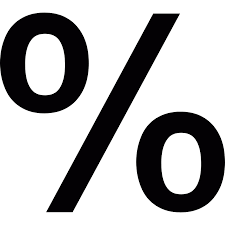 Donald Trump again rattled markets by saying that he would impose an extra 10% tariff on $300billion of Chinese imports from September 1st. The new tariff is on remaining goods that had not yet been targeted by Trump. This came after two-day talks between American and Chinese negotiators ended with little signs of progress.
The next round of meetings is scheduled for September so there will be some wait before there is any more negotiations on the matter. The news shook financial markets with stocks dropping in both the US and globally. In Australia the AUDUSD is traded below 0.68 for the first time in a decade.
The Drop in the USD is good news
The drop in the value of the AUD is not good news for Australia. Although it makes exports cheaper it has the opposite affect for imported goods. Unfortunately Australia is not strong in manufacturing so it is not like there is going to be a sudden boom in goods export. Our farmers might benefit a bit but there is no real benefit overall. It is not like manufacturing countries like Germany, China or the USA who see tangible benefits when their currencies depreciate.
So what can we expect from the latest depreciation in the AUD? We can expect the price of gym mats to go up. Gym mats and other training mats such as MMA mats, tatami mats and jigsaw mats are manufactured overseas. These mats are mostly manufactured in China and are then shipped to Australia. They are also priced in USD which means that any change in the exchange rate has an effect on the cost of gym mats when they arrive here.
Other goods will be effected as well
Gym mats are not the only goods which are effected my a fluctuating exchange rate. Other goods such as cars, furniture and TVs are also effected.
So Trumps latest tariff is sure to have a negative effect on the Australian economy. This is why the markets have reacted in the way they have and punished the Australian Dollar. As Australia is highly dependant on the Chinese for exports it is assumed that any negative effect on China will translate into a negative impact here.
What they don't realise is that when America attacked Chinese exports and by extension their manufacturing sector the Chinese just invest more in infrastructure which which requires the minerals that Australia sells. Once they realise that then things will go back to normal.